所有资料会在这个页面更新 (包括价钱, 房子供应, 时间段, 可租和已租资料), 最新资料请参考这个页面, 所有資料只會在這個頁面更新不會另行通知, 谢谢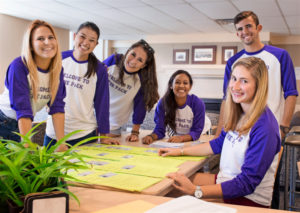 所有住宅
-有傢俬及電器
-一個價錢包含所有基本房子支出,不用再付其他费用失去预算
-包含正常使用电费及水费
-無線上網
-有升降机
-大厦保安
-真正那包入住(首天入住已經准备簡單床上用品及洗手間用品)
-房间有空调
-每月清潔工人清潔
-每個月購買廁所廚房用品 (沐浴露, 洗发水, 洗手液, 卫生纸,  牙膏, 洗衣粉, 垃圾袋)
-每個月購買雪櫃飲品
预定程序请点击这里:https://morris-hk.com/monthly/renting-procedures/

很榮幸我們可以拿到SERVICED ACCOMMODATION AWARDS 2019
English: http://hongkongexpatscommunity.com/163/serviced-accommodation-awards-2019/
中文: http://gang-piao.com/web/archives/294/serviced-accommodation-awards-2019/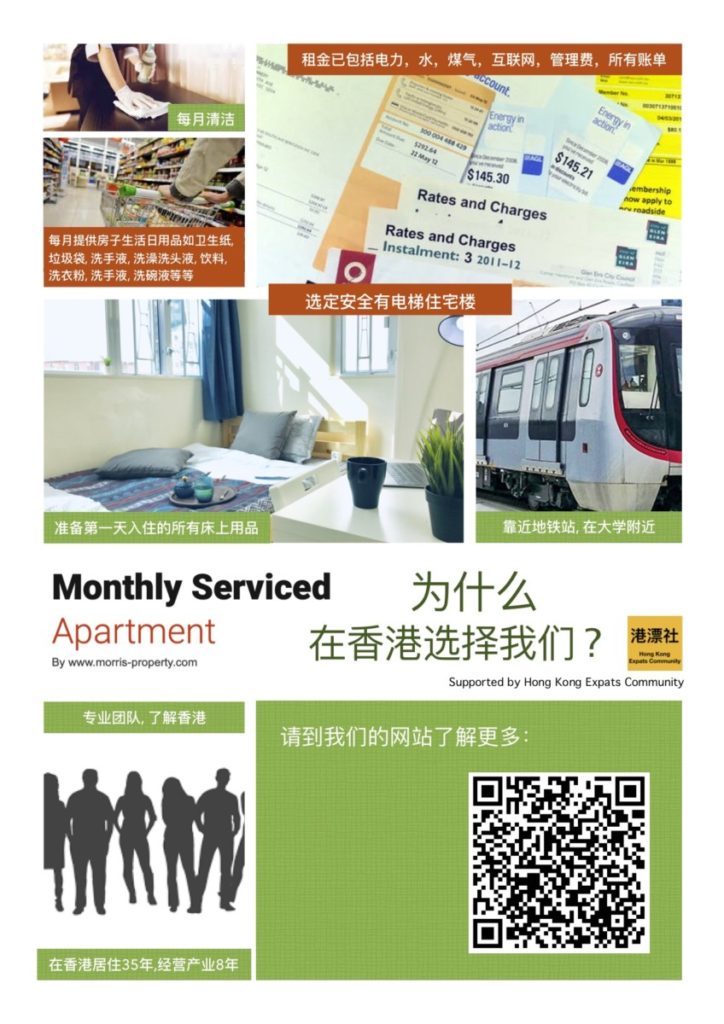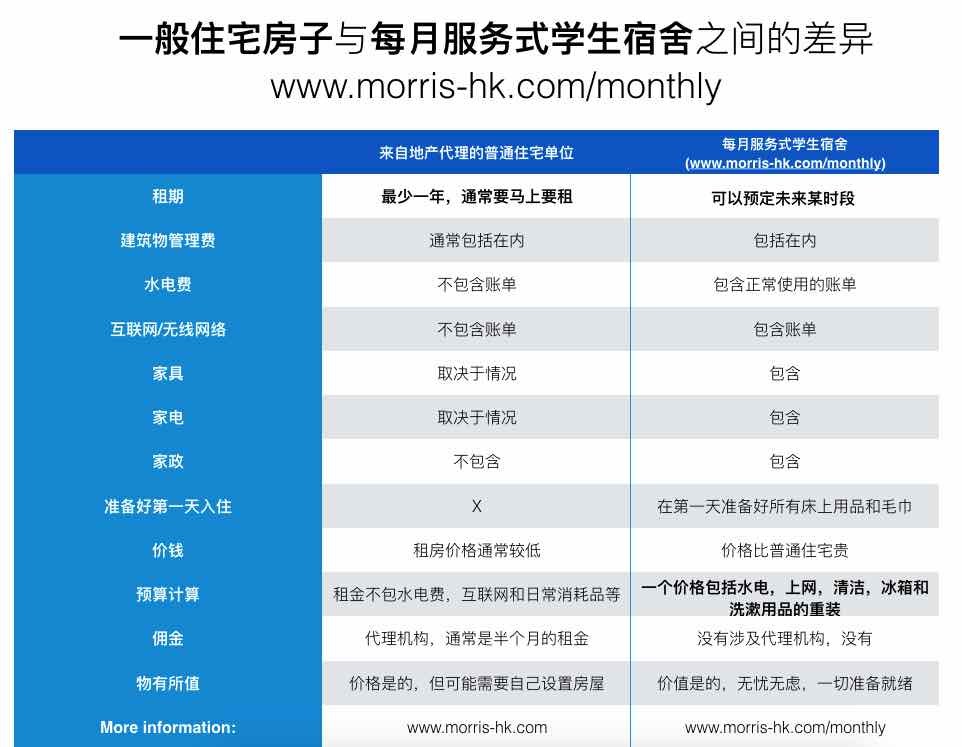 Satellite View of CityU, BU, PolyU and our flats:
Youtube: https://youtu.be/dWG-0CSUb-k
微博视频: http://t.cn/EMdL1LE?m=4350075096615563&u=1726612942
---
每个房子有专属客服,请加相關的客服查询相關的房子,谢谢
If you have difficulties in booking please fill in this we will contact you within 24 hours
>>>> Require Reservation
1. 太子 颂贤花园 服务式公寓 (3个单间) (Flat Code: JGT3)
可租时段:Now to 31 Aug 2020 (AVAILABLE)
原价: HKD 29000 学生优惠价: 待定
房子最新出租资料:https://morris-hk.com/monthly/archives/2004/
可以安排看房, 直播时间和开放日待定
Prefer to start leasing immediately, not for 2019 fall students at the moment
Or please fill in this to review your application: http://morris-hk.com/rigs/
微信客服: hk95534905
2. 太子 華益大樓 服务式公寓 (3房整租3人) (Flat Code: PEWY)
可租时段:28 Aug 2019 to 31 Aug 2020 (AVAILABLE)
原价: HKD 34000 学生优惠价: HKD 27600 per calendar month all inclusive
房子资料:https://morris-hk.com/monthly/archives/1714/
可以安排看房, 直播时间和开放日待定
微信客服: kkarmanc, Whatsapp: +852 61146080
3. 油麻地 龙马大厦 服务式公寓 (3房整租可4人) (Flat Code: LM)
可租时段:03 Aug June 2019 to 31 Aug 2020 (AVAILABLE)
原价: HKD 28500 学生优惠价: HKD 25980 per calendar month all inclusive
房子资料:https://morris-hk.com/monthly/archives/487/lmc/
直播时间和开放日待定
微信客服: kkarmanc, Whatsapp: +852 61146080
4. 油麻地 文德楼 服务式月租公寓 (3房整租可4人) (Flat Code: MT)
可租时段:17 Aug 2019 to 31 Aug 2020 (AVAILABLE)
原价: HKD 30000 学生优惠价: HKD 24980 per calendar month all inclusive
房子资料:https://morris-hk.com/monthly/archives/1720/
可以安排看房, 直播时间和开放日待定
微信客服: kkarmanc, Whatsapp: +852 61146080
5. 旺角西 月圆大厦 服务式公寓 (3房整租3人) (Flat Code: YY)
可租时段:25 July 2019 to 31 Aug 2020 (AVAILABLE)
原价: HKD 29800 学生优惠价: HKD 21980 per calendar month all inclusive
房子资料:https://morris-hk.com/monthly/archives/101/
直播时间和开放日待定
微信客服: kkarmanc, Whatsapp: +852 61146080
6. 太子 南风楼 服务式公寓 (4房整租可5人) (Flat Code: PENF)
可租时段:31 Aug 2019 to 31 Aug 2020 (AVAILABLE)
原价: HKD 29000 学生优惠价: HKD 25980 per calendar month all inclusive
房子资料:https://morris-hk.com/monthly/archives/1155/
直播时间和开放日待定
微信客服: kkarmanc, Whatsapp: +852 61146080
7. 旺角东 泰丰大厦 (3房整租可6人) (Flat Code: TF)
可租时段:26 May 2019 to 31 Aug 2020 (AVAILABLE)
原价: HKD 28500 学生优惠价: HKD 25980 per calendar month all inclusive
房子资料:https://morris-hk.com/monthly/archives/557/tf/
直播时间和开放日: 2pm, 29 May 2019 (Wednesday)
微信客服: kkarmanc, Whatsapp: +852 61146080
8. 太子 利泰大厦 服务式公寓 (3房整租可6人) (Flat Code: PELT)
可租时段:1 Aug 2019 to 31 July 2020 (AVAILABLE)
原价: HKD 29000 学生优惠价: HKD 25980 per calendar month all inclusive
房子资料:https://morris-hk.com/monthly/archives/1011/
直播时间和开放日待定
微信客服: ryan8389
9. 太子 长丰大厦 服务式公寓 (3房整租可4人) (Flat Code: CF)
可租时段:25 Aug 2019 to 31 Aug 2020 (AVAILABLE)
原价: HKD 28500 学生优惠价: HKD 22980 per calendar month all inclusive
房子资料:https://morris-hk.com/monthly/archives/210/cf/
直播时间和开放日待定
微信客服: ryan8389
10. 旺角 俊興樓(朗豪坊旁) 服务式公寓 (4房整租4人) (Flat Code: MKCH)
(NOT AVAILABLE) Reserved from 25 Aug 2019
11. 太子 – 万年大厦 服务式公寓 (4房2洗手间整租可6人) (Flat Code: PEML)
可租时段:25 May 2019 to 31 Aug 2020 (AVAILABLE)
原价: HKD 31500 学生优惠价: HKD 27980 per calendar month all inclusive
房子资料:https://morris-hk.com/monthly/archives/882/
直播时间和开放日: 15:00pm, 25 May 2019 (Sat)
微信客服: martha_manman
12. 奧運 中原楼 服务式公寓 (2房整租可3人) (Flat Code: CY)
可租时段:1 June 2019 to 31 Aug 2020 (AVAILABLE)
原价: HKD 19800 学生优惠价: HKD 16980 per calendar month all inclusive
房子资料:https://morris-hk.com/monthly/archives/123/
直播时间和开放日待定
微信客服: callmekaikit
13. MONGKOK, KWONG YU BUILDING (Flat Code: KY)
(NOT AVAILABLE) Reserved from 25 Aug 2019
14. 奥运 富贵大厦西座 服务式月租公寓 (Flat Code: PHW)
可租时段:Now to 31 Aug 2020 (AVAILABLE)
原价: HKD 31000 学生优惠价: 待定
房子最新出租资料:https://morris-hk.com/monthly/archives/2228/
可以安排看房, 直播时间和开放日待定
Prefer to start leasing immediately, not for 2019 fall students at the moment
Or please fill in this to review your application: http://morris-hk.com/rigs/
微信客服: wongyukngan
(以上已经是暂时所有房子资料, 如果有其他新可租房子资料会更新)
---
会提供
入住时,在厕所:沐浴露,洗发水,牙膏,牙刷,毛巾
入住时,在卧室:枕头,枕头套,床垫,床垫套,毯子
每月在厨房:每月补充冰箱一些饮料
每月在客厅,厨房,浴室:每月清洁员工进行清洁
-每個月購買廁所廚房用品 (沐浴露, 洗发水, 洗手液, 卫生纸,  牙膏, 洗衣粉, 垃圾袋)
已经包含每个月网费,水费及每月港币600元电费,每月港币600元电费可累计,正常使用夏天冬天加起来不超。
一次性租金已经包含所有费用(物业管理,手续费,清洁费,网费,水费,电费,洗手间用品,饮料等等) 。用电比较多的,超过每月600的需要给多了的电费。
预定
聯繫我們確認日期(租期最小11.5个月)
提供2個月租金订金(通過Paypal / 微信)预定日期(由於日期是保留,不能為其他人保留,订金不会退還)
在抵達當天需要提供一次性付完租金,2個月租金订金將在退房後的退回住客
预定需要提供學生证明。
月付需要交额外10%行政费
不可以同时享有其他折扣
微信客服 (1pm – 8pm): hk95534905
For normal residential apartments and renting at least one year, please click here to back to main site www.morris-property.com
Q&A:
Question: Can I visit the apartment?
Answer: Sure! we will have open day for each apartment, will be arranged after the current stay, some of our residents are still living in the apartment, exact date and time of the open days to be confirmed and updated in this page for each apartment.
Question: Can I change the furnitures inside?
Answer: No, sorry because all furnitures are pretty much fixed in the sittings, if there is a special request for us to help to change or add additional furniture, there will be a handling fee HKD 2500 (including buying the new furniture, new furniture delivery, new furniture assembly, old furniture dissemble, moving old furniture to the trash station and cleaning)
Question: Can I rent only one bedroom?
Answer: https://morris-hk.com/monthly/archives/1912/
Information viewed 3,484 times