Availability Status (From 5 March to 15 Aug 2019):
Bedroom 2 available from 25 June 2019
Entire Flat: From 15 Aug 2019
Bedroom 1: Bunk Bed – 2 persons (2 Males Reserved from 15 Mar to 14 Aug 2019)
Bedroom 2: Double Bed – 1 person (A Male Reserved from 3 Mar to 24 June 2019)
Bedroom 3: Double Bed – 1 person (A Male Reserved from 30 Mar to 31 July 2019)
On-going Availability will be updated here only
---
Prices:
On or before 15 Aug 2019
Bedroom 2: HKD 6900 (per calendar month) (Moving double bed in bedroom 1 to bedroom 2, will update pics and video early Mar 2019)
Bedroom 3: HKD 6900 (per calendar month)
(5% off for staying more than 3 months, 10% off for staying more than 5 months)
After 15 Aug 2019
Entire Apartment: HKD 30000
Student Discounted Price: HKD 24980 per calendar month
To know more about student discount: https://morris-hk.com/monthly/archives/1707/201920students/
Includes regular cleaning, Internet, building management fee, bedding, tooth brushes, towels preparations, refilling drinks in fridge and toiletries such as shower gel, shampoo, toilet papers, washing powders, toothpastes, hand washer, trash bags.
Includes first HKD 1000 bills for Water, Electricity and Gas per month
---
Location
Upper Floor (8/F) Man Tak Building, No. 408 Shanghai Street, Yau Ma Tei
2 mins walk away from Exit A1 of Yau Ma Tei MTR station 油麻地地铁站A1口走2分钟
Google Map Pin: https://goo.gl/maps/wkNA8wcu2Xu
百度地图: https://j.map.baidu.com/oPuE2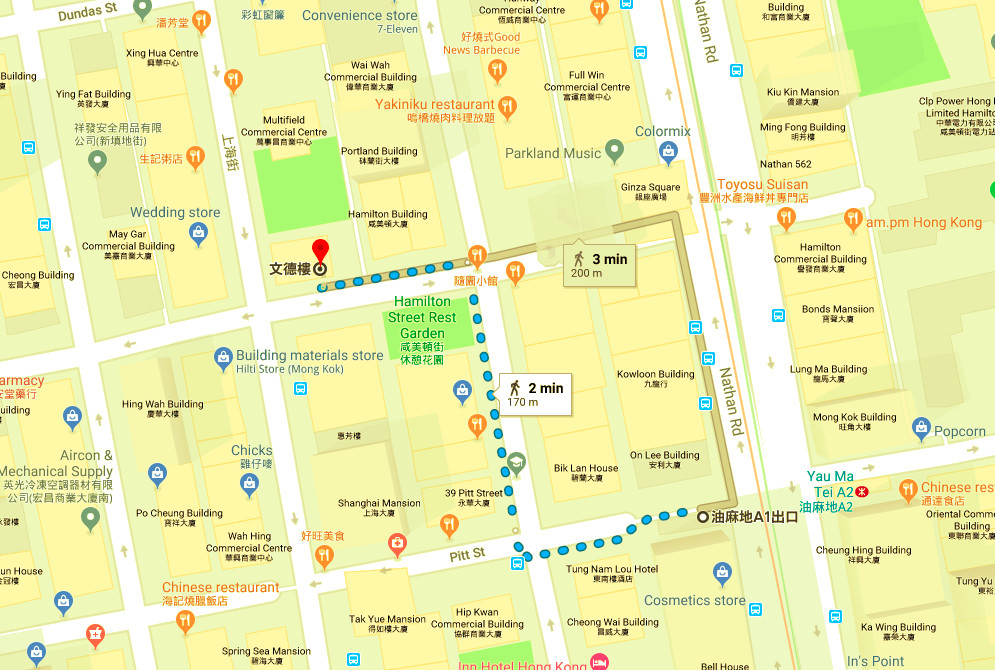 ---
From Yau Ma Tei MTR Station Exit A1 to the Building Entrance (2.5 mins):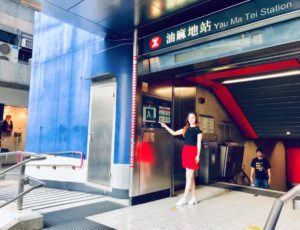 Youtube: https://youtu.be/tBDq9t8Wqac
微博视频: http://t.cn/EcIDYOG?m=4337181566387430&u=1726612942
Descriptions: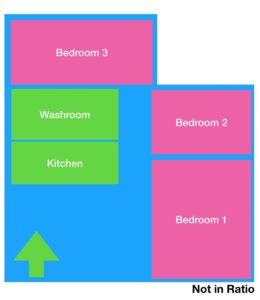 The apartment is a Fully-Furnished 3-bedrooms apartment, ready to move in with towels, shower gel, toothbrushes etc, clean and tidy, Equipped with High-speed internet and Wi-Fi. At the centre part of Hongkong, close to the metro station, can arrive most part of Hong kong in less than an hour.
Bedroom 1: Double Bed – 1 person (interchanging beds between bedroom 1 and 2)
Bedroom 2: Bunk Bed – 1 or 2 persons (interchanging beds between bedroom 1 and 2)
Bedroom 3: Double Bed – 1 person
1 Bathroom (24 Hours hot water)
1 Kitchen (With Fridge, Microwave Oven, Clothes Dryer and Washer)
1 Living Room
Best for 3 or 4 persons
Official Size Saleable Area:
Saleable Area: ~400 sq ft
Video Of the Flat 
Youtube: https://youtu.be/Iq7LB4kZQmM
微博视频: http://t.cn/EICFQrn?m=4346480074177868&u=1726612942
Video of the Building Entrance to the Elevator
Youtube: https://youtu.be/sPp5h8e7tX8
微博视频: http://t.cn/EcIdECr?m=4337179470128846&u=1726612942
Building with building Gate, CCTV, elevator and weekdays daytime security guard
---
Closest Metro station
Yau Ma Tei MTR Station Exit A1 (2.5 mins walk away)
Metro to the popular destinations 地鐵到受歡迎的目的地
1 station away: Polytechnic University (Ho Man Tin)
2 stations away: Tsim Sha Tsui
3 stations away: City University of Hong Kong, Baptist University
4 stations away: Central
Fare and time details: http://www.mtr.com.hk/en/customer/main/index.html
---
Bedroom 1:
Bedroom Size: 3m x 2.04m =  6.12 m2
Bunk Bed: 90cm x 180cm (Mattress Size)
with Desk with drawer, Electrical Sockets and Adapter, AC, Closet, Chair, Window(s), bedroom lock
Window facing: South and West
---
Bedroom 2 :
Bedroom Size: 2.42m x 2.04m = 4.94 m2
Double Bed: 120cm x 180cm (Mattress Size)
with Electrical Sockets and Adapter, AC, Closet, Chair, Desk with drawer, Window(s), bedroom lock
Window facing: South
---
Bedroom 3 :
Bedroom Size: 1.9m x 2.78m + 0.9 x 0.6m = 5.82 m2
Double Bed: 120cm x 180cm (Mattress Size)
with Electrical Sockets and Adapter, AC, Closet, Chair, Desk with drawer, Window(s), bedroom lock
Window facing: South
---
Living Room:
With Wifi, Dinning / Study Table, Dinning Chairs, cabinet for shoes, Standing Lamp, Dryer, Window, TV, Sofa, Coffee table
---
Washroom: 
Water Heater (24 Hours)
---
Kitchen: 
With Washer, Gas Strove, Water kettle, Microwave Oven
---
Services
Will provide
In the toilet: Shower Gel, Shampoo, Toothpaste, Toothbrushes, Towels
In the Kitchen: Refilling fridge with some drinks every month
Living Room, Kitchen and Washroom: Cleaning Maid to clean every month
Bedrooms: Pillow, pillow cover, mattress, mattress cover, blanket (Simple for the first move in)
Interent: Wifi
Utilities: Water, Electricity and Gas
Bills included: Management Fee, Internet, Utility Bills (Water, Electricity, Towngas) the first HKD 1000 bill
For normal residential apartments and renting at least one year, please click here to back to main site www.morris-property.com
---
All Videos:
Introduction Video of the Flats:
Youtube: https://youtu.be/6GaOeHSLEUk
微博视频: http://t.cn/EICn7EN?m=4346472465486816&u=1726612942
From Yau Ma Tei MTR Station Exit A1 to the Building Entrance (2.5 mins):
Youtube: https://youtu.be/tBDq9t8Wqac
微博视频: http://t.cn/EcIDYOG?m=4337181566387430&u=1726612942
Video of the Building Entrance to the Elevator
Youtube: https://youtu.be/sPp5h8e7tX8
微博视频: http://t.cn/EcIdECr?m=4337179470128846&u=1726612942
Video Of the Flat 
Youtube: https://youtu.be/Iq7LB4kZQmM
微博视频: http://t.cn/EICFQrn?m=4346480074177868&u=1726612942
---
Change furnitures on request: HKD 2500 per item
Information viewed 403 times